Skip to Content
Where Social Media is Headed in 2020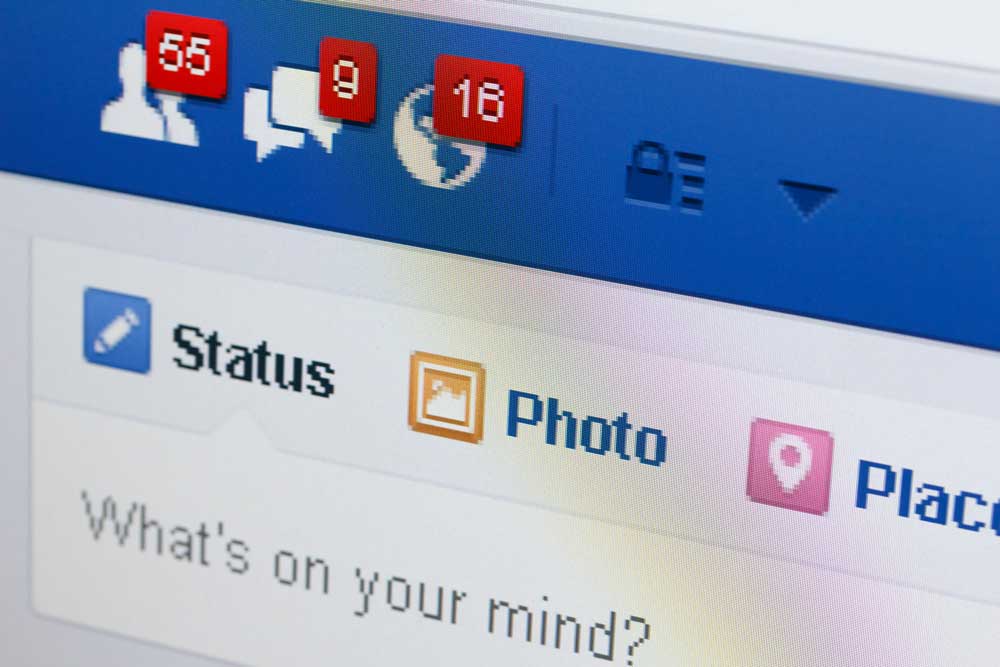 We all know that this day in age, social media marketing is a necessary tactic for any business. But with the ever-changing landscape of social media and constant additions to technology, it can be incredibly overwhelming to know where to begin. While an increase in technology is expected in 2020, we're excited to share how value over volume will be the key to your marketing success across social platforms in the new year. Let's look at a few social media marketing trends we anticipate impacting your business in 2020.
Personalization
One of the largest social media trends you will see in 2020 will be a focus on more personalized marketing. This doesn't mean targeted ads per se, but actually connecting one on one with your fans through tools like Facebook Messenger, Instagram Direct Message, and WhatsApp. Private interactions will be key as we look at the 2020 social media tactics. This form of marketing is being referred to as Dark Social. Dark Social is not a new marketing tactic; in 2018 it became the largest referral platform for brands, surpassing Facebook. Building relationships online will be more critical than ever as we move into the future. A rise in Dark Social is directly linked to our next trend, which is an increase in privacy concerns.
Digital Privacy
This is also not a new concept, but we should expect to see a constant increase in digital privacy concerns and government regulations around the issue. Even Mark Zuckerberg, the founder of Facebook, believes there should be more government regulation around the issue. While we typically associate digital privacy with data privacy, the accuracy of information being shared will also continue to be a hot topic in 2020. People have lost trust in social media content because of data breaches and the growth of fake news over the past few years. As brands, we will be required to regain that trust. This means everything from ensuring your fans' data is secure to double-checking the relevancy and brand alignment to any sources you are linking to on social. Tech-savvy fans will hold you responsible and be much less forgiving than they have been when it comes to slip-ups.
User Generated Content
Because of a lack of trust in large brands, we will begin to see an even bigger shift toward maximizing user-generated content. Today's consumer doesn't want to be "sold" to, especially generation Z and millennials. Successful marketing will have a focus on authenticity over affordability, which is one area that user-generated content can be maximized most. According to Mavrck, user-generated content produces 6.9 times the engagement of other content. The future of brand ROI will come from consumers feeling like they can relate to your brand. Blogging will also play a key role in maximizing user-generated content. With social channels allowing longer, more formatted posts, you will see an increase in user-generated content in the form of what is being referred to as mico-blogs, meaning more and more consumers will consider themselves "bloggers".
Influencer Marketing
Influencer marketing may become a thing of the past if influencers cannot find a way to directly associate their efforts with an exact dollar amount brought in to a sponsor. The focus for influencers in 2020 will become a lot less about reach and a lot more about active, quality engagement from their followers. Micro and nano influencers will become the way of the future, as their audience is usually more targeted, more engaged, and more likely to feel as if they have a trusted relationship. This will lead to higher conversion rates than those of influencers with a massive amount of followers.
Augmented & Virtual Reality
While we already know tools such as chatbots, video, and voice search are taking over the digital marketing world, it is important to keep in mind the role that augmented reality (AR) and virtual reality (VR) will also play in our marketing strategies. AR will be especially important to the future of brick and mortar stores, while VR will play a critical role online. Both offer incredible opportunities to boost user experience. While AR creates more of a purchase experience, VR will be the tool for high dollar purchases, as it can easily allow the consumer to experience the product before purchasing. For example, think about how virtual tours are being used by home builders to help buyers experience what their dream home will look like once it's built. As marketers, we must lean into these new technologies, as they will be the way of the future.
The digital world is ever-changing. There will always be a shiny new object to chase. Marketers must continue to remind themselves that they cannot do it all. Having a solid, well thought out marketing strategy will help you decide which tactics are worth your money and time and best align with your organizational goals. The good news is that the generations with the most buying power are looking for more relevant, less noisy communities and moving away from large scale outreach audiences, meaning you can more easily target your true fans!
We know social media can be time consuming and overwhelming. If you need someone to help you navigate the numerous tools out there and execute on a strategic plan that reaches your most relevant fan base, JSK Marketing would love to help. Learn more about our products and services here.