Skip to Content
The Benefits of Using Instagram Stories in Your Marketing Strategy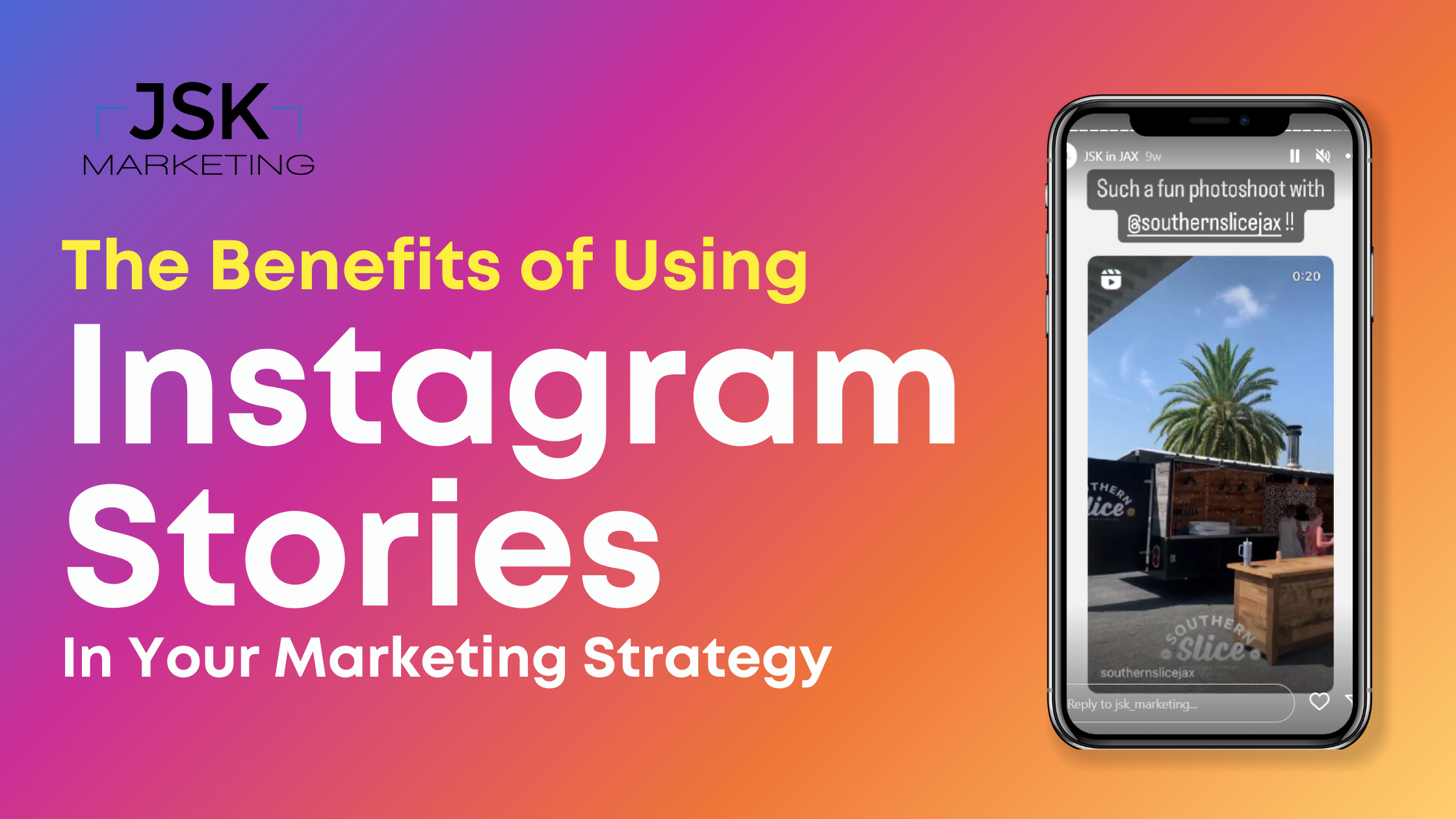 In recent years, Instagram has risen to be the one of the most used platforms and probably the most beneficial one for marketers in 2023. Thousands of businesses use Instagram as part of their digital marketing strategy. One feature that stands out is Instagram stories. But the question is, how do you use them and why are they beneficial to your business? Keep reading to find out. 
What are Instagram Stories?
Instagram stories are short, temporary posts that disappear after 24 hours. They are located at the top of your Instagram feed, which makes them nearly impossible to miss. They are used for posting videos, pictures and updates. They also offer an interactive element of polls, quizzes and links. They are not just a fun feature for personal use; they are also highly beneficial for businesses.  
Improved Brand Visibility
Stories are the first things people see when they open the Instagram app. How you know a new story has been uploaded by users you follow is indicated by a colorful ring surrounding their profile picture. There is no limit to how many stories can be posted a day; however, studies show that posting up to 5 times a day keeps retention rates to over 70%. When stories get posted, they also show up on the Explore page where more people are likely to find your stories who do not follow you. This results in more leads.  
Boosts Engagement 
Did you know that Instagram's app is where people engage the most compared to other social media apps? With Instagram stories, you can directly interact with your audience to understand their needs. Stories let you show the real, authentic, unfiltered side of your brand. By using its features like polls, questions, stickers and links, you are boosting engagement and authenticity. This resonates with your audience and builds a more personal connection. 
Instant Feedback
Take advantage of using stories to do some market research and ask your audience for honest feedback. This instant feedback allows for real-time adjustments to campaigns or content strategies ensuring you are staying relevant. You are also showing your audience that you care and value their opinions and are willing to tailor your content to their preferences when you seek input from them.  
Staying Top of Mind
Instagram stories offer a unique advantage when it comes to staying top of mind. Consider Instagram stories as a secret weapon. You are able to provide your followers with frequent updates, consistent branding, interactive engagement and new product/service highlights. The more your customers hear from you, the more they'll remember you and think about you when they are in need of a product or service you offer.  
Instagram stories will remain a powerful tool for businesses. Be a storyteller, share your ideas and interact with your audience. Instagram allows you to do this in a creative way that makes you memorable and approachable. Whether you're a small business or an established brand, integrating Instagram stories into your marketing strategy will only yield significant benefits. Don't miss out on the opportunities for your brand. With JSK Marketing and our social media management services, we can help you craft a personalized social media strategy that includes the usage of Instagram stories that will boost your brand's visibility and engage your audience. Contact us today to get started!