Skip to Content
Instagram Update: What's New?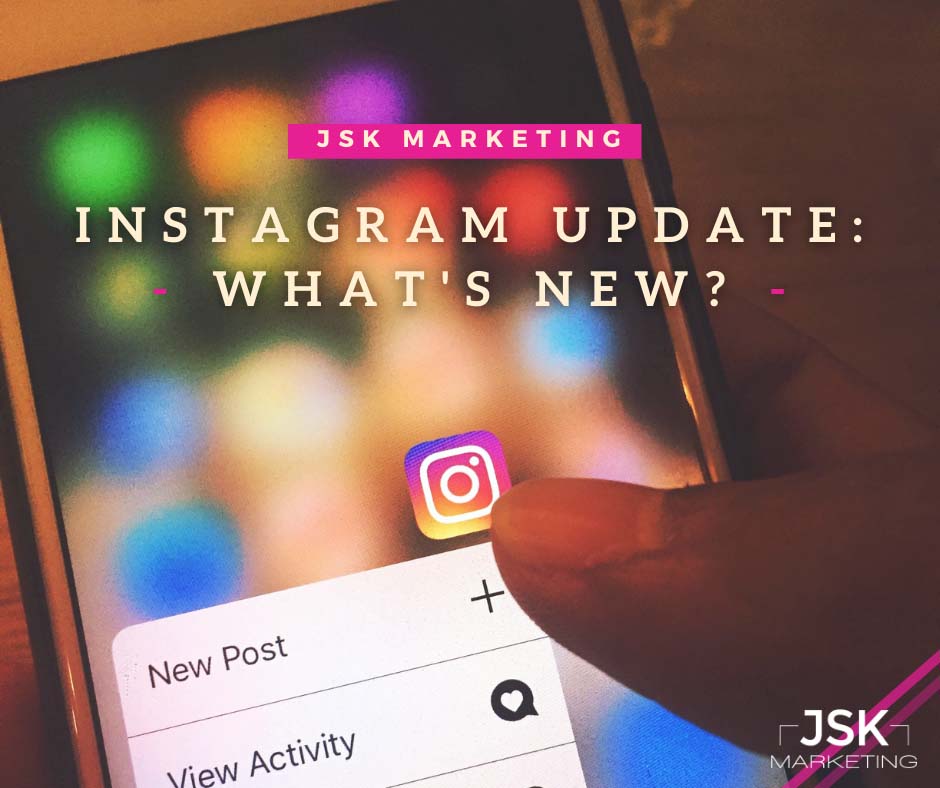 Keeping up to date on social media applications is more important than you may think. Staying on top of new developments can help you continue to be ahead of the game whether you're marketing for your company or even for yourself. Did you know Instagram recently got a new update? Here's everything you need to know about what's new.
Sweet, Sweet Business
Previously branded as Pages Manager App, Facebook updated its business management app to what is now renamed Facebook Business Suite. This app gives business owners the opportunity to manage both their Facebook and Instagram accounts together on one platform. Facebook, as the owner of Instagram, is utilizing this new integration to provide account administrators the ability to post content between both social media networks, trace your company messages and notifications, as well as view engagement analytics.
The app is currently catered more towards small businesses. However, it is expected to expand to larger businesses across Messenger and WhatsApp in addition to Facebook and Instagram. Check out the rebranded app today in the app store!
Closing Captions, No Hands at a Time
If you frequently post or even simply view content on IGTV, you will be pleased to know that automatic closed captioning has officially arrived. It is not completely accurate nor is it available in every language. Although, it is in the growth stage and is offered in 16 different languages as of now with the hope to improve down the line.
In order to optimize your viewing experience, automatic captioning can easily be activated in the video settings display so you can enjoy all things IGTV. You no longer have to click on every video's settings for closed captioning. Just one click and all your captions will be closed hands-free. Stay up to date on the latest developments as more languages along with a more advanced AI voice recognition system are released.
Birthday Tools
Happy Birthday, Instagram! After 10 years of transforming social media technology, Instagram decided to release a few new tools for users to celebrate with them. To begin with, you can now browse all of your old story posts by both the date you posted them and the location they were posted at. As a fun add-on, you can change the style of your Instagram app icon on your home screen to the original style or a variety of new ones. The only caveat is that this feature is hidden. Go to your profile home screen in the app, click on your settings, and then pull down the entire page all the way until you see a confetti animation. This will allow you to select from the multiple options which style you prefer.
Creators & Commerce
For the content creators out there, Instagram 'Reels' have increased the clip length limit from 15 seconds to 30 seconds. As an additional option, you can now set the recording timer to 10 seconds along with editing and trimming tools for good measure. Finally, Instagram executives have also confirmed they are working on new commerce and monetization tools most likely related to in-app purchasing for businesses to succeed as well as viewing more detailed audience insights.
Take advantage of all of these updates and more as they roll out! Learn more about how to make the most of your social media accounts, like Instagram, with us at JSK Marketing today.