Skip to Content
How to Prepare for a Cookie-Less Future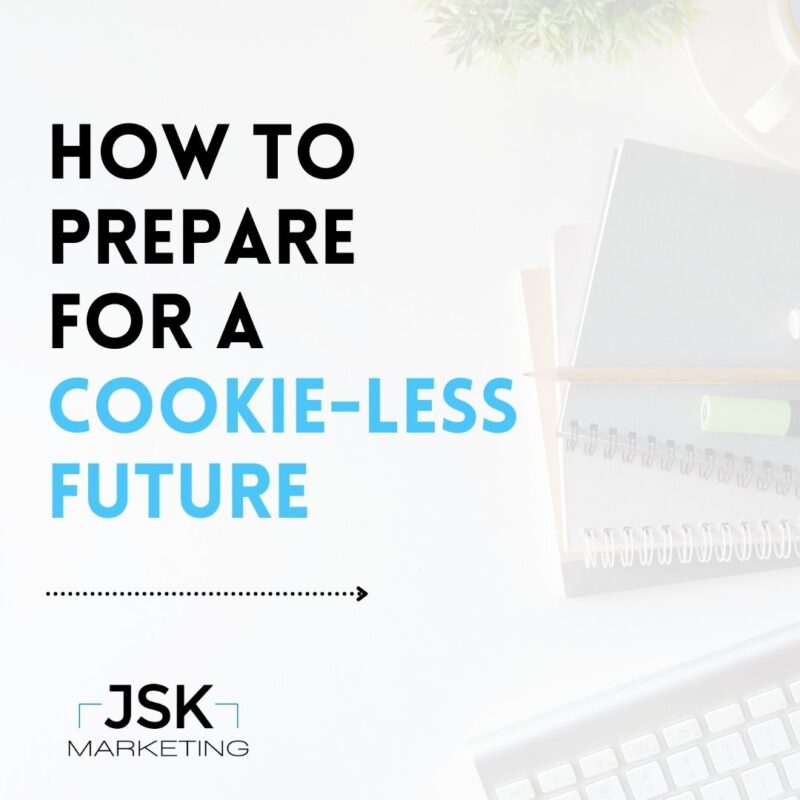 In our last blog post, we discussed Google's decision to phase out support for third-party cookies which will end up affecting two areas for marketers: measurement (conversion tracking) and audience targeting. Third-party cookies have been key in digital marketing over the past several years, but with the recent rise in concern over user privacy, this method of collecting user data is about to change. With that in mind… it's our goal to help you start thinking through how you can begin to prepare for a cookie-less future now?
Understand the Difference Between First- and Third-party Cookies
Both first and third-party cookies are used to track user behavior. Their purposes are similar, but they are used in different ways.
First-party cookies are stored by the website that you visit and give website owners the ability to collect analytics, data, language settings, and other functions to provide a good user experience.
Third-party cookies are created by domains that are not the website (third-party servers) and are used for online advertising purposes. A third-party cookie is accessible on any website that loads the code.
Review Your Technology and Make Changes
Now that you know how to differentiate between the two, you can begin assessing all of your current digital marketing tools and see where you are actually using third-party cookies. Once you have this understanding, you can begin to make the necessary changes in your marketing strategy and begin planning for the future.
Move Towards First-party Data
Making a shift towards first-party data will ensure you are collecting data that is safe and accurate and will allow you to have full control over what data you collect. It also allows you to create a more trusted relationship with your customers, which is always a win!
JSK Marketing partners with and has access to some of the largest social and search advertising partners in the nation, meaning we're in the know and on top of the changes to come. No matter where you are in your digital marketing journey, JSK Marketing is available to help review and discuss your marketing strategy and help you navigate the many changes that are sure to impact marketing departments, large and small. Contact us today to get started!