Skip to Content
How to Make Your Tradeshow Event a Success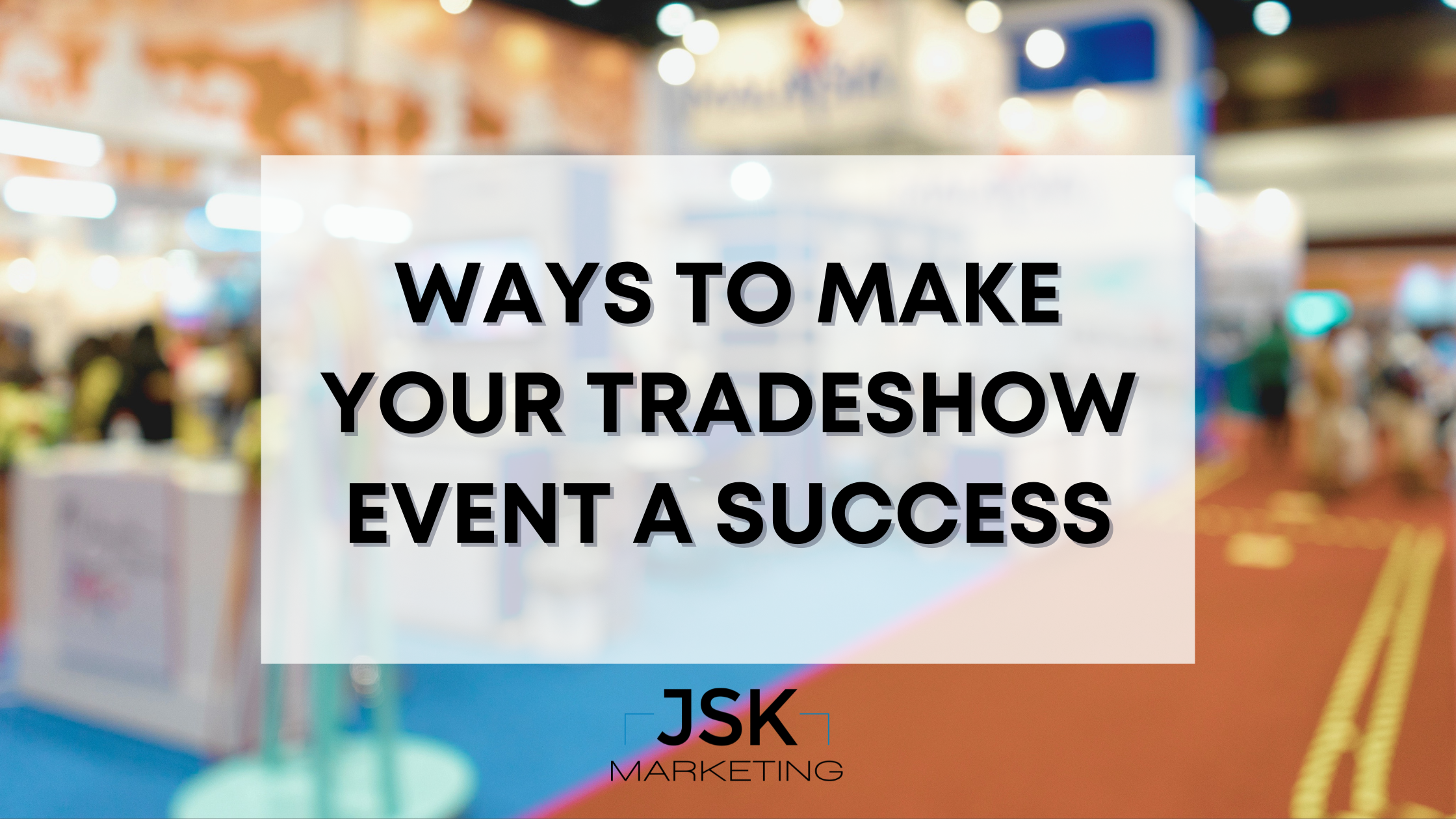 Tradeshows can provide a valuable platform for businesses to showcase their products and services to potential customers and partners. However, organizing a successful tradeshow event requires careful planning and execution. Without the proper approach, your tradeshow efforts may fall short, resulting in wasted resources and missed opportunities. Keep reading for insider practical tips and strategies to help you make the most of your tradeshow event and achieve your objectives.
1. Define Your Goals
Before you start planning your tradeshow event, you need to define your goals. What do you want to achieve? Are you looking to generate leads, increase brand awareness, or launch a new product? By defining your goals, you can tailor your tradeshow strategy to effectively achieve your goals.
2. Choose the Right Tradeshow
Not all tradeshows are created equal. You need to do your research and choose a tradeshow that attracts your target audience. Attend a few tradeshows before committing to exhibiting at one. This will give you an idea of the type of attendees and the competition.
3. Create an Eye-catching Booth
Your booth is the first thing attendees will see, so you want to make a good impression. Your booth should be eye-catching and well-branded. Use colors and graphics that reflect your brand and messaging. Make sure your booth is well-lit and has clear signage that explains what you do.
4. Train Your Staff
Your booth staff is your frontline, so it's essential to train them to engage with attendees effectively. They should be knowledgeable about your products or services and able to answer any questions attendees may have. Train them on how to interact with attendees and have a plan for lead capture and follow-up. What's your elevator pitch?
5. Offer Something Unique
Offering something unique can make your booth stand out from the competition. Consider offering a product demonstration, a contest or giveaway, or a presentation on a relevant topic. These can attract attendees and give them a reason to visit your booth.
6. Promote Your Participation
Promote your participation in the tradeshow on social media, email marketing, and on your website. Let your customers and partners know that you'll be exhibiting and encourage them to attend. Use hashtags related to the trade show to increase visibility. You can also read one of our most recent blog posts to find out more on why email marketing is the most effective channel for revenue today.
7. Follow-up with Leads
After the tradeshow, it's essential to follow-up with leads promptly. Have a plan in place for lead capture and follow-up. Make sure your leads receive a personalized email or phone call within a few days of the tradeshow. This will help you build relationships with potential customers and partners.
Tradeshows can be an effective way to showcase your products or services, generate leads, and increase brand awareness. By defining your goals, choosing the right trade show, creating an eye-catching booth, training your staff, offering something unique, promoting your participation, and following-up with leads, you can make your tradeshow event a success.
If you need assistance with preparing for your upcoming tradeshow, our team of experts is here to help! We can assist you in event research, designing an eye-catching booth, and providing the guidance and support you need to make your tradeshow event appearance a success. Feel free to contact us today for a consultation and check out our services page to learn how we can help you achieve your tradeshow event goals.