Skip to Content
2020 Predictions for the Digital Landscape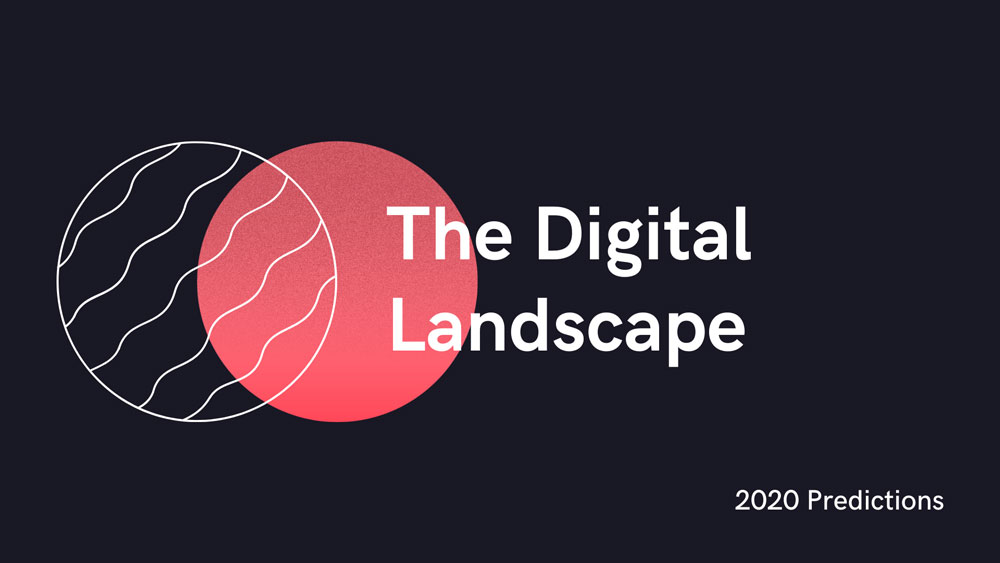 It's no surprise that we love digital marketing at JSK Marketing. It's at the core of what we do each day to help our clients establish raving fans. The digital landscape is ever changing and can be difficult to keep up with, so let's take a look at some key insights and predictions for the digital landscape in 2020.
Planning Will Be Key
If you haven't already established a digital strategy for 2020, then now's the time. Between the Olympics, a Presidential election, and another short holiday season, there will be a lot of competition and noise when it comes to digital marketing in 2020. Planning to get key content out in a strategic way will be crucial to ensuring the right audience sees and hears you amidst all the noise. Don't be surprised if you see digital advertising prices increase as well. 2020 is likely to bring pay to play mentality to the digital landscape.
Shift in Metric Value
As marketers, we are used to be asked about ROI and KPIs. While the trackability of digital marketing definitely makes it easier to monitor some of these key metrics, we anticipate that the standard will be raised in 2020 regarding which metrics really matter. Expect to see a shift in focus to metrics that explain 'the why' behind the metrics (wanting to understand the journey), versus 'the what.'
Inclusivity as the Standard, Not the Option
A few months ago we wrote to inform our fans about the importance of ADA compliance as it relates to your website. This year you can expect a trend in the digital landscape that focuses on everyone being able to access and engage with the content on your site. We are sure to see more technology embedded that makes it easy for people to use websites without having to touch or see the screen. As you create content (whether written or visual), keep in mind how ALL people can and will engage with it. 2020 will push marketers to think outside of the box in this way.
Balancing Personalization With Privacy
With privacy breaches continuing to increase, we all must all consider trustworthiness in 2020. Consumers are becoming less trusting of companies and more sensitive to sharing personal information. On the flip side, if they're going to be marketed to, they expect very targeted and intentional ads, though there is a line (advertisement can come off as too creepy). If people are less willing to share personal details; how do we continue to personalize advertising? The answer is to focus on marketing to mindsets versus individuals. In 2020, our focus will become more about collecting only the data we absolutely need to enhance the buyer experience based on behaviors.
While we've only covered a few of the trends we can expect to impact the digital landscape throughout the remainder of 2020, these are the ones we believe will be most impactful as it relates to staying ahead of the competition. If you're looking for someone to help review your marketing strategy, develop smart content, or help execute tactics, JSK Marketing would love to help. Contact us today to learn more!